Family Newsletter 9/8 /23
Posted: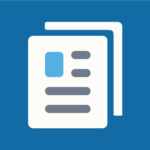 Hello Maverick Families: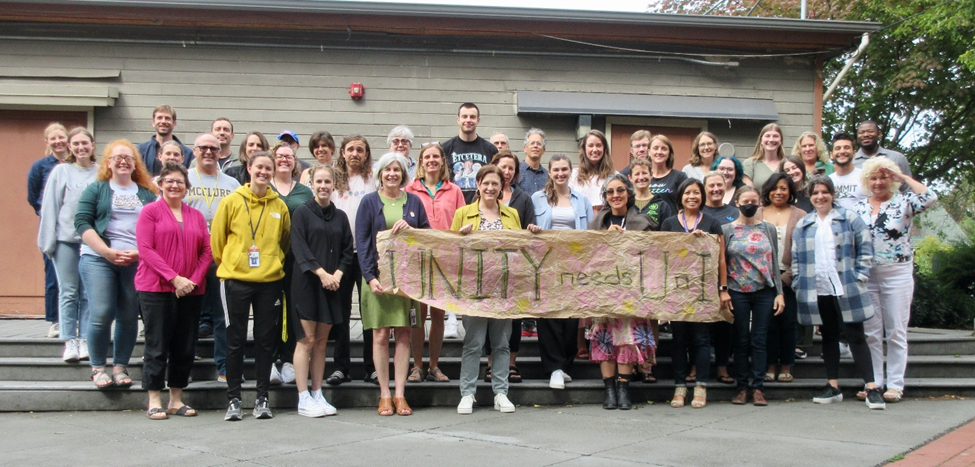 Hello Maverick Families:
We did it! Things are hummin' at McClure Middle School. What a great opening to our school year!! I am so impressed with our student body. They have already proven to be a kind, joyful and inclusive group of kids.  I am confident this is going to be an amazing year!
McClure's Opening Assembly – the kids were AWESOME!!!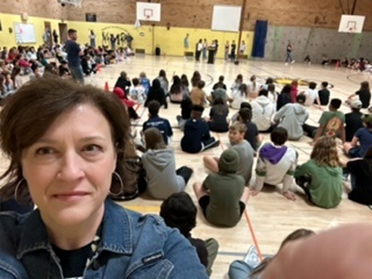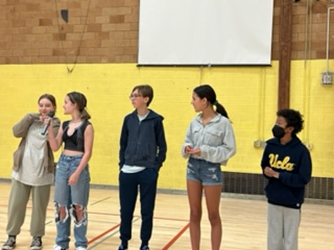 ASB OFFICERS – WE LOVE OUR STUDENT LEADERS!
A few helpful items moving into our second week of school!
DONATIONS & FEES! (Repeat in case you missed it!!)
McClure is hosting a Back-to-School Fall Paper Drive! The grade level to bring in the most paper will win a special treat! We know it's a struggle to carry in cases of paper. We got you, let us do the ordering for you. We can purchase a case of paper thru our district warehouse for $38. Here is the link to Donate to our Paper Drive. Be sure to add your student info to the donation so we can give them credit for their grade or have your student bring in reams of paper. We'd be so grateful to have either!! https://www.schoolpay.com/pay/for/Fall-Paper-Drive/Sci14nB
Aside from paper we need general supplies to keep our school running! The cost of goods has gone up. We are asking that families contribute $35 to our Supply Fund to the extent that you are able to do so. The supply fee covers classroom/ teacher supply needs that our basic education funding does not support. We have quite a few New Teachers joining our Maverick family; we're very excited and you will be, too! By donating to the supply fund this will really help our new staff get their classrooms up to par! As well as help our returning staff with the everyday supplies they need to support your students. Any donation great or small is very much appreciated. https://www.schoolpay.com/pay/for/Supply-Fee-20232024/ScC71Fq
ASB CARD, yup there's a fee for that! $30 gives your student access to as much FUN as we can fit into a school year and it's a LOT. ASB helps pay for our school dances ( minimum 2 per year, snacks and drinks provided), Spirit Weeks, Field Day, sports uniforms and equipment and many other celebrations throughout the school year. Help us replenish our ASB fund so we can keep the FUN alive for our students. https://www.schoolpay.com/pay/for/ASB-Activity-Card-20222023/Sc0qxm7
Donations of the following school supplies will be greatly appreciated and shared as needed. If you can donate any of the following items, please drop them off in the main office. Thank you!
Kleenex
Backpacks- medium/large size
Reusable water bottles
Composition books
Pens/pencils
Sticky notes
Graphing composition notebooks
10 basic calculators (not graphing)
10 Small packs of color pens/pencils
Math Info (From our illustrious Math Department) WE LOVE MATH!!
Your student's login on SavvasRealize.com contains family resources you can use to help your student succeed in mathematics and to help you better understand the organization of enVision Mathematics and the Common Core State Standards for Mathematics. Look for an overview, topic, support that begins with how the math connects to our world, and lesson support that provides video tutorials and search terms and phrases that you can use to find additional resources online as needed.
Planners:
McClure teachers are re-upping our commitment to fully utilizing student planners. As you know, middle school brains need executive functioning/organization support. We are doubling down this year on training kids to use their planners to record what they have done during their class periods and/or to plan ahead for larger projects or assessments.
We also invite you to make the planner a part of your family routine; it is one more opportunity for you to connect with your McClure student and understand what they are working on in their classes…and what they might want to focus on in the coming week(s)! 😊 All boxes/classes for the day should be filled out each day with at least one item – please help them remember this is the expectation.
PLEASE talk with your McClure student about making sure they are not tearing out pages or damaging their planners – they need to last all year. (There are fines attached to losing or destroying planners…☹)
Enjoy the conversations around planners!!
Lockers: Students will be assigned lockers next week. SO exciting!
Monday: 8th graders
Tuesday: 7th graders
Thursday (NOT Wednesday): 6th graders
Please review page 21 of Student Handbook regarding basic and reasonable expectations around locker use including not sharing locker combinations with one another…😊
Curriculum Night: McClure's Open House will be Thursday, October 12, 2023 6:30-8:00 p.m. Format and details to come. Mark your calendars!!!
Affordable Connectivity Program for Family Home Internet Access
DoTs is highly recommending that students and families in need of internet access apply to the Affordable Connectivity Program (ACP).
The ACP provides a discount of up to $30 per month toward internet service for eligible households and up to $75 per month for households on qualifying Tribal lands. This can make many plans no-cost for internet access.
A household is eligible for the Affordable Connectivity Program if the household income is at or below 200% of the Federal Poverty Guidelines, or if a member of the household meets at least one of the criteria below:
Based on your household income
If you or your child or dependent participate in certain government assistance programs such as SNAP, Medicaid, WIC, or other programs.
More information available on the MySPS Student Device Support webpage
Contact Student TechLine: laptops@seattleschools.org
That's it for now!
Go Mavs!
Principal Shannon Conner
McClure Middle School