McClure Ethnobotanical Garden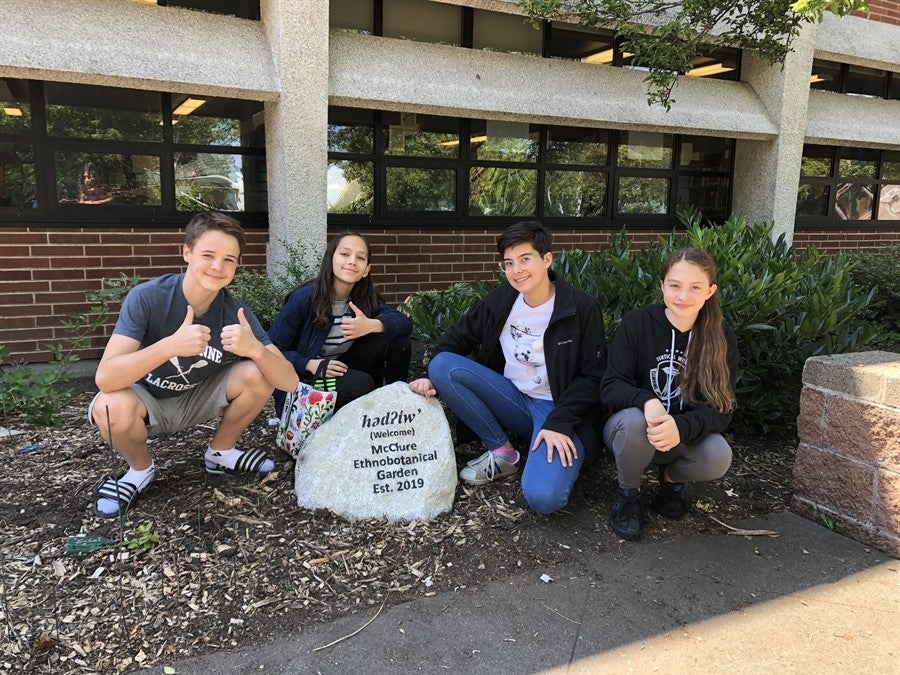 Ethnobotany is the study of plants and their traditional uses. In the spring of 2019, the 7th grade class researched, designed, and planted the district's first ethnobotanical garden. McClure staff, students, PTSA and community partners worked together to bring this legacy project to fruition.
The plants in our garden have a range of traditional medicinal and food uses. Many of the plants also have cultural stories associated with them. In their 7th grade year at McClure, all students will spend time each season out in the garden. They will learn about the uses and identifiers of each plant and track their growth cycles.
This garden is a wonderful, hands-on, teaching tool for students to learn about the land we are on and the local Indigenous cultures that have been here since time immemorial. For years to come, students will learn the importance of land stewardship by engaging with the plants and maintaining our garden space.