About
About Worth McClure Middle School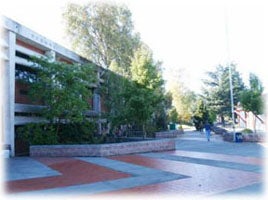 McClure Middle School is a community that champions racial equity. We are committed to eliminating the education debt and providing all of our students with a culturally responsive and inclusive academic experience. We enrich the lives of students by offering an array classes and activities that stimulate students' intellectual capacity and open up our their worlds to a broad spectrum of experiences, perspectives and voices. We differentiate instruction and work closely with students and families to build relationships and tailor teaching and learning to support every student. We also take pride in working collaboratively and effectively together to increase student achievement.
Our school staff understands that inclusion and giving all students access to advanced learning opportunities and high levels of outstanding instruction is an approach that benefits all students. Therefore, all of our classrooms are fully blended with students identified as General Education, Special Education, and Advanced Learning students.
We fundamentally believe that the quality of instruction in the classroom defines the rate and quality of student achievement. McClure teachers continuously hone our guaranteed, viable, aligned curriculum; through departmental and PLC work, we use research-based, vetted best practices to refine our aligned curriculum at every grade level and to progress-monitor its effectiveness.
We use data to inform our practice and to inform opportunities to teach/reteach skills to our students.
Every McClure staff member strives to make a difference in the education of our students and we unequivocally believe that every child can and will learn and grow.
---
Our Vision and Mission
Vision: To advance equity and develop compassionate, productive citizens of the world.
Mission: McClure Mavericks commit daily to being inclusive, creative, tenacious and engaged scholars.
Our 2021-22 motto this year is Rising Together!
McClure PRIDE
P roductive • R esponsible • I ntegrity • D ependable • E xcellence
---
School Reports
School Reports show a brief snapshot of a school's academic growth, student climate, accountability, family and staff engagement, and overall school performance.
District Performance and Accountability
Seattle Public Schools provides detailed information on how each school, and the district overall, is performing and what we are doing to increase academic achievement and close the achievement gap across the district.
Washington State K-12 Finance Data
Statewide and school district enrollment, staffing, and finance data
---
Contact Us
1915 1st Ave. W.
Seattle, WA 98119
Main Office: 206-252-1900
Attendance: 206-252-1904 (all absences, late arrivals, or early dismissals)
Fax: 206-252-1901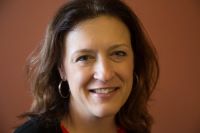 Frequently Contacted Staff
Principal & Assistant Principal
Principal
Shannon Conner
smconner@seattleschools.org
Assistant Principal
Ann Jennings
apjennings@seattleschools.org
Attendance
Julie Dolan
206-252-1904
jadolan@seattleschools.org
Counselors
For Counselor contact information, please see the Counseling page.
Administrative Secretary
Amie Schumer
amschumer@seattleschools.org
206-252-1900
Registrar
Lisa Blau
lmblau@seattleschools.org
206-252-1902
Nurse
Jess Calhoun
jrcalhoun@seattleschools.org
206-252-1907
Nurse Fax: 206-743-3145
---
Phone App
McClure has a phone app! It's the easiest way to keep track of what is happening, with notifications (but not very many of them!) telling you about events as well as the calendar and news easily available. Search for "Seattle Public Schools" once you are in the app store and then chose "McClure Middle School" once you are in the app.
Find it for Android and in the Apple App Store.