Family Newsletter 9/15/2023
Posted: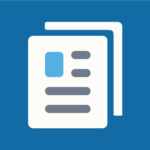 Hello Maverick Nation! I hope you have been settling into the back-to-school routines! I know we have here at McClure!
Here are some items that I hope are helpful as we move forward.
Laptop cases – help!
The school district was unable to provide schools with laptop cases for all students' laptops. I don't know how this happened, but it did. So…we have kids carrying around laptops without any protection…what could go wrong? 😊 If your child is one of these students, please provide them with a small tote or laptop bag of some sort, if you are able. Also, if you are able, we would be so grateful for any totes or spare laptop bags that you could donate to the school. Just have your McClure student bring to the main office. Thank you!!
Sports Sign Up!!
Please see attached document if you need any extra support signing up for fall sports (Girls Soccer and Ultimate Frisbee!) through our new platform, "Final Forms". Here is the QR code to get the process started!
SMILE!! – Picture Day coming up!!
Here is the link to order pictures!!
2023-24 McClure Middle School Picture Day 9/26
Yearbooks!
Does your McClure kid want a yearbook to commemorate this amazing school year? Why not get this over with now? Click here to order a 2023-24 McClure Yearbook!
Join the PTSA! (You'll be so glad you did!!)
Please join the PTSA! It's a fun and easy way to connect with your McClure community and contribute to the school. Please click on the link and join as an individual or family.
DONATIONS & FEES! (Repeat in case you missed it!!)
McClure is hosting a Back-to-School Fall Paper Drive! The grade level to bring in the most paper will win a special treat! We know it's a struggle to carry in cases of paper. We got you, let us do the ordering for you. We can purchase a case of paper thru our district warehouse for $38. Here is the link to Donate to our Paper Drive. Be sure to add your student info to the donation so we can give them credit for their grade or have your student bring in reams of paper. We'd be so grateful to have either!!
Link to School Pay for Paper Donation
Aside from paper we need general supplies to keep our school running! The cost of goods has gone up. We are asking that families contribute $35 to our Supply Fund to the extent that you are able to do so. The supply fee covers classroom/ teacher supply needs that our basic education funding does not support. We have quite a few New Teachers joining our Maverick family; we're very excited and you will be, too! By donating to the supply fund this will really help our new staff get their classrooms up to par! As well as help our returning staff with the everyday supplies they need to support your students. Any donation great or small is very much appreciated.
Link to School Pay for Supplies Donation
ASB CARD, yup there's a fee for that! $30 gives your student access to as much FUN as we can fit into a school year and it's a LOT. ASB helps pay for our school dances (minimum 2 per year, snacks and drinks provided), Spirit Weeks, Field Day, sports uniforms and equipment and many other celebrations throughout the school year. Help us replenish our ASB fund so we can keep the FUN alive for our students.
Link to School Pay for ASB Activity Card
Donations of the following school supplies will be greatly appreciated and shared as needed. If you can donate any of the following items, please drop them off in the main office. Thank you!
Kleenex
Backpacks- medium/large size
Reusable water bottles
Composition books
Pens/pencils
Sticky notes
Graphing composition notebooks
10 basic calculators (not graphing)
10 Small packs of color pens/pencils
That's it for now!
Go Mavs!
Principal Shannon Conner
McClure Middle School