Family Newsletter 11/13/2023
Posted on: November 13, 2023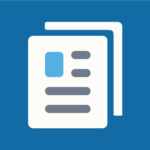 Hello Maverick Nation!
Well, we made it through the long and eventful month of October and we are just humming along!
October brought us so many activities and fun events that speak to our focus on providing our kids with a joyful, warm and welcoming climate. Here are some features:
Christian Paige: spoken word artist and professional speaker presented some amazing stories and wisdom during an all-school assembly to empower kids to create a school where they feel positive, included, and joyful. He talked about "planting seeds" so we can provide "shade" for our peers. He shared stories from his own school experience to impart on kids that they have the power to create an inclusive experience at McClure. He also held some smaller workshops with kids which were amazing!
Spirit Week and Dance:

Okay this was AWESOME!! Our advisories went head-to-head on the Halloween/spooky door decorating. Spectacular effort school wide!!) Lots of big feelings about getting first prize (ultimately Ms. Goodell's advisory won 1st place but it was extremely close with Ms. Johnson's advisory in second and Mr. Brickett's in 3rd!!)

Spirit Days were on point with the most participation in dressing up that I have seen in my 11 years here!

Dance – we had an awesome DJ and some impressive dancing by students…and also staff. 😊

New Clubs, Affinity groups:

McClure is walking our talk in providing more and more opportunities for kids to feel a sense of belonging, connection, and more opportunities for leadership! Here are some examples:

Student-led Chess and Dungeon and Dragons Clubs during lunch

GLOW – Gay, Lesbian, Or Whomever club is up and running on Wednesdays at lunch.

Multi-Cultural Student Union – Starting this Friday!

Black Student Union – Starting this Friday!

Latinx Club – This Friday!!

Newspaper Club
All club information is shared in the morning bulletin so if your McClure student is interested, make sure they are listening and record club date/times in their planners!!
McClure Food Drive!!
This is kind of a big deal – our amazing ASB is running a non-perishable food drive with some big-time stakes! First, ASB facilitated a survey in which they asked the school which staff members they wanted to see do "something embarrassing" at the end of the drive. The votes came in and it looks like the following teachers will be participating in something kooky to celebrate the success of our drive: Ms. Chang, Mr. J, Ms. Jennings, Ms. Johnson, and by a landslide… MR. BRICKETT!
Here's the deal though, we haven't gotten very many donations yet. So, if you want your child to witness the magic of having our staff engage in something uber-silly, we need to get some BIG participation.
Also, the grade with the most donations will get to pick the teachers, Mr. Brickett, to do something wild and crazy! Get your donations in! This is the last week to participate!
Get Ahead of the Spread (From Nurse McClure)
Prepare for increased transmission this holiday season by picking up COVID-19 tests.
Thanksgiving break is coming up which means traveling, gathering, and a potential uptick in COVID-19 cases. Having enough testing supplies on hand to test your family before and after gatherings requires planning.
Order more supplies than you normally would to prepare for the holidays.
Come in or send your student to the nurse's office to pick up test kits to take home.
Order your at-home tests https://www.covid.gov/tests
Thank you for helping to keep our McClure community Safe!
NO Student-Family Conferences during Thanksgiving Week at McClure!!
As many of you know, last year was our first year of having student-family conferences. Family and staff survey data showed it was a hit!! We learned a lot from the experience and our Instructional Council is working on our set up for student-family conferences this year. Unlike elementaries, middle and high schools can only take one day for family conferences. We decided that if we only have one day, it would make better sense to have our student-family conferences sometime later in the school year – more likely toward the end of first semester or beginning of second semester. This way kids will have more to show you (parent/guardians) and can make some intentional plans for second semester.
So…this is all to say, McClure Middle School WILL HAVE SCHOOL on Monday, November 20th through Wednesday November 22nd with an early release on that Wednesday.
Join the PTSA! (You'll be so glad you did!!)
Please join the PTSA! It's a fun and easy way to connect with your McClure community and contribute to the school. Please click on the link and join as an individual or family. Join McClure PTSA
That's it for now!
Go Mavs!
Principal Shannon Conner
McClure Middle School