Family Newsletter 10/20/23
Posted on: October 20, 2023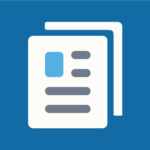 Hello Maverick Nation!
Hope you are having a wonderful week!– Here are some news items for our community.
Please take our Parent/Guardian Survey:
Thank you to those who took our Family Check in Survey on or after Curriculum Night. If you have not already done so, please click on the survey below to give your child's teachers insight into how to support them during this school year…we REALLY ARE looking at this data to help us inform our teaching and supports for kids!!
McClure Quarter 1 Family Check-In Survey
NO Student-Family Conferences during Thanksgiving Week at McClure!!
As many of you know, last year was our first year of having student-family conferences. Family and staff survey data showed it was a hit!! We learned a lot from the experience and our Instructional Council is working on our set up for student-family conferences this year. Unlike elementaries, middle and high schools can only take one day for family conferences. We decided that if we only have one day, it would make better sense to have our student-family conferences sometime later in the school year – more likely toward the end of first semester or beginning of second semester. This way kids will have more to show you (parent/guardians) and can make some intentional plans for second semester.
So…this is all to say, McClure Middle School WILL HAVE SCHOOL Monday, November 20th through Wednesday November 22nd with an early release on that Wednesday.
We Need Your Help!
THANK YOU again to all of the families who have already donated! You are so generous!!!
Our goal this year is to raise $130,000, which is about $400 per student, but we are asking for any amount you are able to give! As of today, Friday, October 20th we have raised $32,000. Please help us reach our goal!
Your donation will make a huge impact toward strengthening curriculum support and building lasting community engagement among McClure families.
Thank you so much for your support as we live our 2023-24 McClure motto: "Unity Needs U n I"!
https://www.zeffy.com/en-US/fundraising/2472255f-eaba-4ef9-9901-2bd88a1dd1c0
Vaccination Clinic Update…now can get COVID vaccine with Kaiser and other insurance!!
Vaccine locations will ask you if you have insurance. Bring your insurance information with you. Kaiser is now covered at all SPS vaccine clinics!!
Click this https://schedule.seattlevna.com/service/9d20cac8-d510-ec11-b6e6-000d3a57ec4c?lang=en or registration page
Children and teens aged 18 years and younger can get no cost COVID-19 vaccine from:
Uninsured and underinsured adults 19 years and older will be able to get no cost COVID-19 vaccination through the Bridge Access Program at:

CVS, Walgreens, and some independent pharmacies
Check Vaccines.gov for locations offering no cost vaccination for uninsured and underinsured adults through the Bridge Access Program
If you are unclear about which vaccines your student needs to be current for school please reach out to Nurse McClure! kimcclure@seattleschools.org
Spirit Week Next Week!!
It's time to gear up for fun! Next week marks our first Spirit Week of the year. Dress up days start on Tuesday and run all the way through the following Tuesday…Halloween. Additionally, we will have fun lunchtime games for kids, Advisory Door Decorating Competition and our first dance of the year on the 31st..
24 – Twin Day
25 – Hat Day
26 – Grade level color day (6th – purple, 7th – orange or yellow, 8th – black)
27 – PJ Day
30 – Backwards Day
31 – Costume / Halloween Dance hosted by ASB
Volunteers – We need you!!
Speaking of the dance…we would GREATLY appreciate parent volunteers to chaperone our first dance of the year. Just check in at the office and then come on down to the gym or cafeteria. It's fun!!
Dance is 2:35-3:45 pm
From Nurse McClure:
Adolescence is a time to build on Hygiene basics.
Good hygiene habits in childhood are a great foundation for good hygiene in the teenage years. And if you've got open, honest communication with your child, it'll make it easier to talk about the personal hygiene issues that come up in adolescence.
Hygiene matters
Keeping clean is an important part of staying healthy. For example, the simple act of washing hands before eating and after using the toilet is a proven and effective way of fighting off germs and avoiding sickness.
Being clean is also an important part of confidence for teenagers. If your child's body and breath smell OK, their clothes are clean, and they're on top of their basic personal hygiene, it can help your child feel comfortable with other people.
Body odor
When children reach puberty, a new type of sweat gland develops in their armpits and genital areas. Skin bacteria feed on the sweat this type of gland produces, and this can lead to body odor.
If your child washes their body and changes their clothes regularly, especially after physical activity, it'll help to reduce the build-up of bacteria and avoid BO. Changing underwear and other clothes worn next to the skin is especially important. These clothes collect dead skin cells, sweat and body fluids, which bacteria love to eat. That's why they get smelly.
The onset of puberty is also a good time for your child to start using antiperspirant or deodorant. You can encourage your child to do this by letting them choose one.
Position Open at McClure – Lunchroom Assistant Manager
The District's Culinary Services Office has posted a job at McClure to support our wonderful Cafeteria Manager, Christine Robel. The Lunchroom Assistant Manager position posting can be found here: McClure Lunchroom Assistant Manager . We are a small-ish middle school with limited staffing and now our staff must help Christine in the kitchen to ensure kids are fed in a timely manner with time to play after eating. If anyone you know (or you!) is interested in this position, please share the link and encourage them to apply!!
Side note: if you are able to come up and volunteer during lunch, we could also really use your help! 😊
Join the PTSA! (You'll be so glad you did!!)
Please join the PTSA! It's a fun and easy way to connect with your McClure community and contribute to the school. Please click on the link and join as an individual or family. Join McClure PTSA
The Seattle Black College Expo is Coming
The 2023 Seattle Black College Expo will be held at Rainier Beach High School on Saturday, Nov. 4 from 10 a.m. – 2 p.m.
Students and families will have an opportunity to meet with over 50 Historically Black Colleges and Universities (HBCUs) and a few of our regional colleges and universities too!
Students can get accepted and receive potential scholarships on the spot. Each student needs to be prepared to provide copies of their transcripts and should have at least 16 copies on hand. The application fees will be waived.
Families and students will have the opportunity to attend various useful college webinars. There will be a surprise celebrity guest, and a chance to WIN cash prizes!
Please share with your school community. We do not want our SPS scholars to miss out!
Contact: Nichelle Page: ntpage@seattleschools.org
That's it for now!
Go Mavs!
Principal Shannon Conner
McClure Middle School